The UK sends large amounts of waste plastic and paper to China every year.
But a new ban, ordered by the Beijing government, is about to stop most of that – and it could have a significant impact on recycling in the UK.
Watch video
The Chinese blockage in the global waste disposal system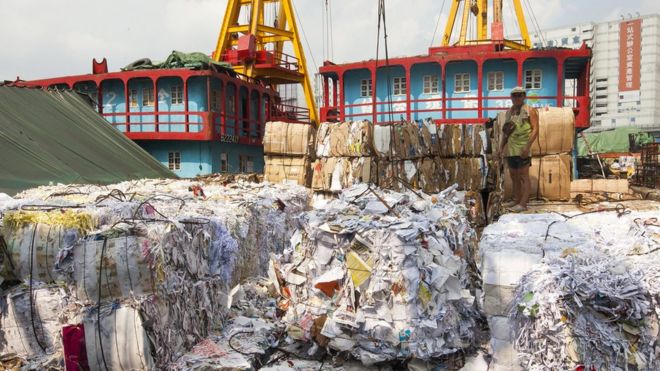 Imagine the world as a global waste disposal system. Now imagine it with a blockage.
And what if that waste is backing up around the world, reappearing in places where you really don't want it to be.
That blockage is about to happen in China and the flood is going to start seeping out into waste disposal operations around the world.
Three months ago, China decided to ban 24 different grades of rubbish as part of its "National Sword" campaign against foreign garbage.
Until now China has been importing millions of tonnes of the world's waste every year to feed its recycling industry.
Read more