Many readers will recognise Patricia Clarkson as the actress playing Jane Davis, the scheming Deputy Undersecretary of Commerce for International Trade in Season 5 of House of Cards.
Fortunately, this very talented actress is also very strong on the environment and here she talks about returning to the Gulf of Mexico and the terrible devastation caused by the Deepwater Horizon oil disaster.
In this article for the Huffington Post, she also describes what she saw on returning to the Gulf:
Returning to the Gulf After BP Destroyed It
I was born and raised in New Orleans. I spent my youth swimming at Gulf beaches from Grand Isle to Pass Christian, sailing on Lake Pontchartrain, traveling through the wetlands by boat. It is a glorious region, and I am lucky to have grown up there.
But when I returned to some of those places a month ago, I was sickened by what I saw. I went out on a boat with my mother, who is a councilwoman for New Orleans, and Billy Nungesser, the president of Plaquemines Parish. We went through Barataria Bay and within 15 minutes of leaving the dock, we were in a sea of oil.
I remember the bay as a place filled with wildlife — birds, alligators, sea turtles, and of course abundant oyster, shrimp, and crab beds. But since the BP explosion, the bay has become an industrial zone.
Oil sheen covered the water as far as we could see, and in every single marsh we passed, it was as if someone had taken a giant brush, dipped it in a big bucket of paint and painted the grass black. We went over to Cat Island, where the pelicans gather. There was no place for them to land that was oil-free, so they touched down in oily water, and their bellies were covered with the stuff.
Read more
And Patricia Clarkson's role in House of Cards
Who Exactly Is Jane Davis on House of Cards?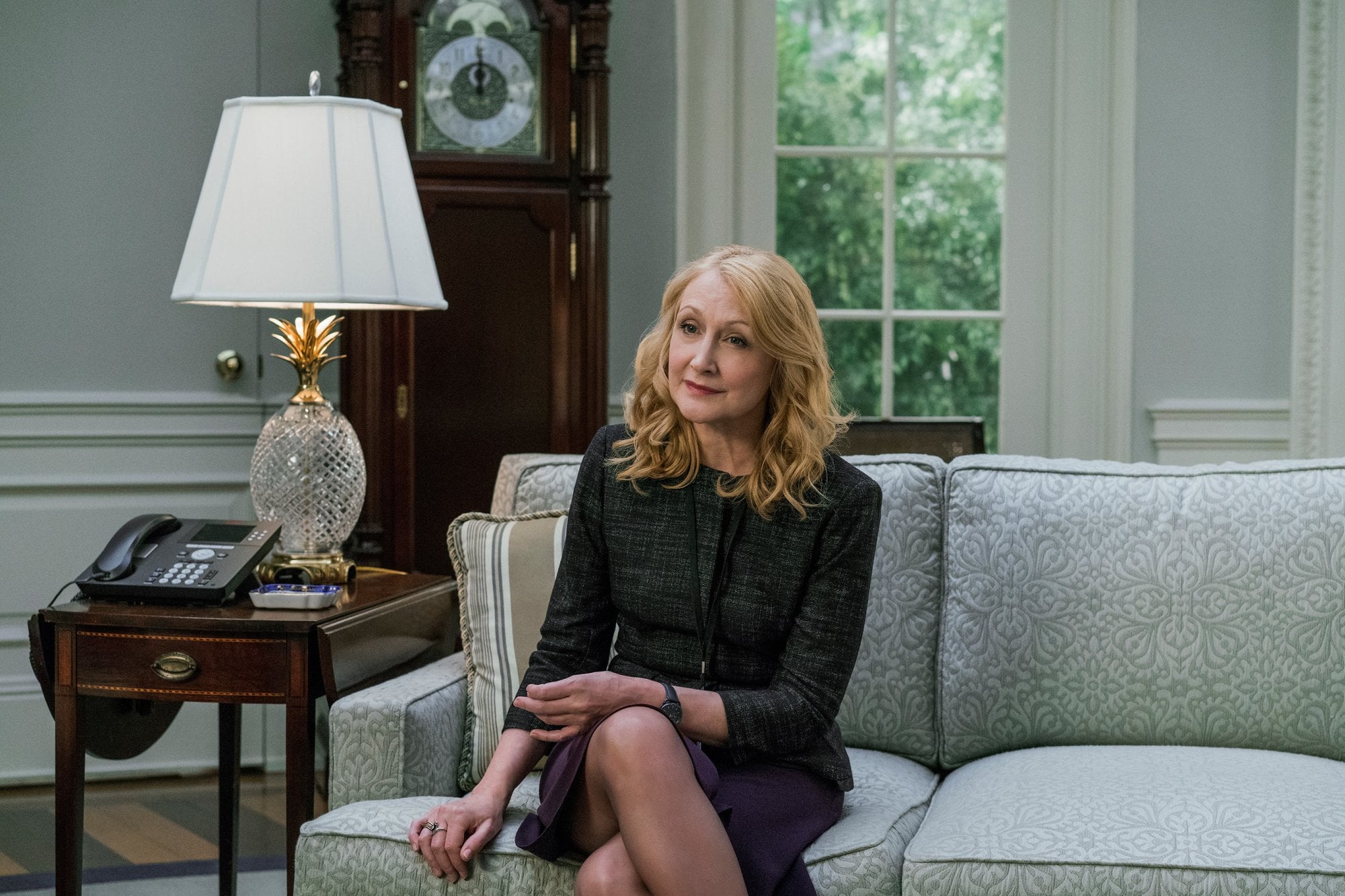 Davis is introduced midseason as the Deputy Undersecretary of Commerce for International Trade. During a meeting with Acting President Claire Underwood in episode seven, they are interrupted by a bomb scare suspected to be ICO's doing, and taken by Secret Service to a secure underground bunker. It's never really explained how Davis has the clearance to stay with Claire during the emergency, and she says she was simply told to go to the bunker by the agents. That's just the tip of the iceberg. Davis offers her help in gathering information on ICO through her "connections" with private contractors in the Middle East and is able to discover the likely location of the terrorist group's leader. Now that's a good first impression.
Claire clearly recognizes Davis's potential as an asset, and throughout the rest of the season, Davis is in on much of the Underwood's plotting to preserve their power. She doesn't shy away from getting involved in the web of deception and corruption that comes with working for the Underwoods. But this is House of Cards, after all, and Davis may simply be acting on behalf of the White House for as long as it benefits her own interests.
We know Claire is anything but naive, but she has a lot on her shoulders now that she's officially president, and her reliance on Davis during her rise to power could have unforeseen consequences. While Davis is helping the Underwood administration now, who knows what could happen if someone with her influence and connections decides it's no longer in her interest to support Claire?