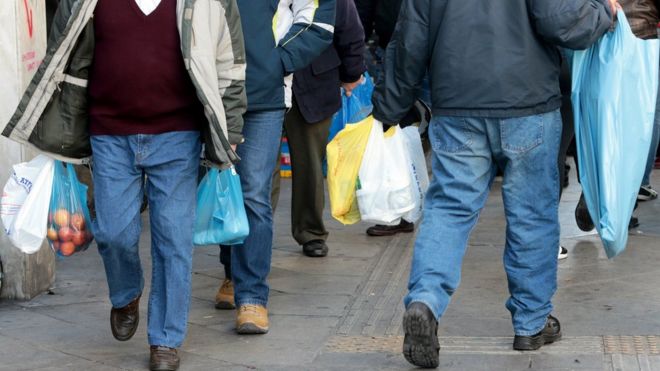 The EU could adopt a tax on plastic packaging to reduce waste and to plug the gap in its budget left by Brexit.
The European Commission – the EU executive – will consider whether the tax should be levied when the packaging is produced, used or disposed of, the budget commissioner says.
It will also analyse whether there should be exemptions for packaging that is necessary for hygiene or safety.
The ideas were floated in talks about the next budget period from 2020-2026.
Read more