If we stand together against powerful special interests we can eliminate poverty, increase life expectancy and tackle climate change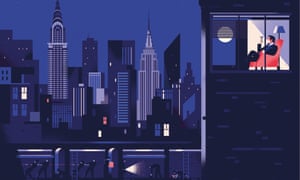 Here is where we are as a planet in 2018: after all of the wars, revolutions and international summits of the past 100 years, we live in a world where a tiny handful of incredibly wealthy individuals exercise disproportionate levels of control over the economic and political life of the global community.
Difficult as it is to comprehend, the fact is that the six richest people on Earth now own more wealth than the bottom half of the world's population – 3.7 billion people. Further, the top 1% now have more money than the bottom 99%. Meanwhile, as the billionaires flaunt their opulence, nearly one in seven people struggle to survive on less than $1.25 (90p) a day and – horrifyingly – some 29,000 children die daily from entirely preventable causes such as diarrhoea, malaria and pneumonia.
At the same time, all over the world corrupt elites, oligarchs and anachronistic monarchies spend billions on the most absurd extravagances. The Sultan of Brunei owns some 500 Rolls-Royces and lives in one of the world's largest palaces, a building with 1,788 rooms once valued at $350m. In the Middle East, which boasts five of the world's 10 richest monarchs, young royals jet-set around the globe while the region suffers from the highest youth unemployment rate in the world, and at least 29 million children are living in poverty without access to decent housing, safe water or nutritious food. Moreover, while hundreds of millions of people live in abysmal conditions, the arms merchants of the world grow increasingly rich as governments spend trillions of dollars on weapons.
Read more