'The world has woken up to the scourge of plastics,' says the supermarket's managing director
Read more/watch video
and
Iceland supermarket chain aims to be plastic free by 2023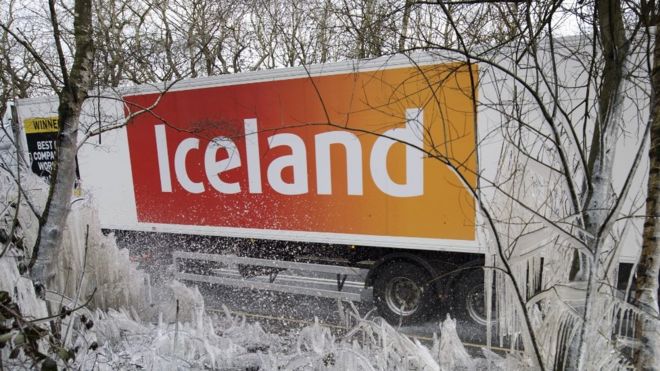 Supermarket chain Iceland has said it will eliminate or drastically reduce plastic packaging of all its own-label products by the end of 2023.
Iceland says the move will affect more than a thousand own-label products.
New ranges will be packaged using a paper-based tray, rather than plastic.
It follows recent outcries over the packaging of cauliflower "steaks" and coconuts, and Sir David Attenborough's Blue Planet programme, which showed vivid images of plastic pollution.
Prime Minister Theresa May has called plastic waste "one of the great environmental scourges of our time".
The UK uses 3.7 million tonnes of plastic a year, according to trade organisation Plastics Europe, and recent changes in China have made it more difficult to process.
Read more