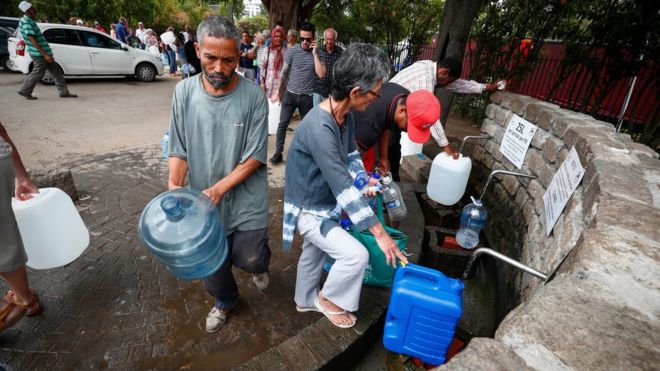 The BBC's Mohammed Allie is one of millions of people trying to stave off Day Zero – the day the taps in the South African city of Cape Town will run dry. Here, he tells us what life is like when you have just 50 litres of water a day.
My wife does not use the shower any more. Instead, she boils about 1.5 litres of water and mixes it with about a litre of tap water to have her daily wash while the rest of us catch the slow running water in a bucket for re-use in the toilet cistern.
As for flushing, which in the past would have used around six litres at a time, we have adopted the popular slogan: "If it's yellow let it mellow and if it's brown flush it down."
Like most residents of Cape Town, my household of four has had to change our habits to conserve water. A bucket and jug have now become essential tools for me and my children when taking a quick two-minute shower.
In the height of summer, it doesn't feel like much.
Read more