Although perhaps rather doom and gloomish, this article by George Monbiot raises some interesting questions and concerns.
Environmental breakdown, coupled with the self-destructive behaviour of governments, has set us on a road to ruin. And we're blocking off all means of escape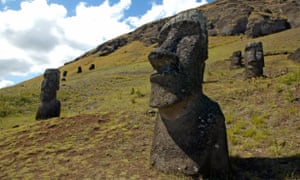 It's a good question, but it seems too narrow: "Is western civilisation on the brink of collapse?" the lead article in this week's New Scientist asks. The answer is, probably. But why just western? Yes, certain western governments are engaged in a frenzy of self-destruction. In an age of phenomenal complexity and interlocking crises, the Trump administration has embarked on a mass de-skilling and simplification of the state. Donald Trump may have sacked his strategist, Steve Bannon, but Bannon's professed intention, "the deconstruction of the administrative state", remains the central – perhaps the only – policy.
Defunding departments, disbanding the teams and dismissing the experts they rely on, shutting down research programmes, maligning the civil servants who remain in post, the self-hating state is ripping down the very apparatus of government. At the same time, it is destroying public protections that defend us from disaster.
A series of studies published in the past few months has started to explore the wider impact of pollutants. One, published in the British Medical Journal, suggests that the exposure of unborn children to air pollution in cities is causing "something approaching a public health catastrophe". Pollution in the womb is now linked to low birth weight, disruption of the baby's lung and brain development, and a series of debilitating and fatal diseases in later life.