A third of coral reefs 'entangled with plastic'
Plastic is one of the biggest threats to the future of coral reefs after ocean warming, say scientists.
More than 11 billion items of plastic were found on a third of coral reefs surveyed in the Asia-Pacific region.
Read more
Chile creates national parks from donated land
Read more: http://www.bbc.com/news/world-latin-america-42868690
Forget Ebola, Sars and Zika: ticks are the next global health threat
Ticks carry a wide array of pathogens – and environmental changes mean they are spreading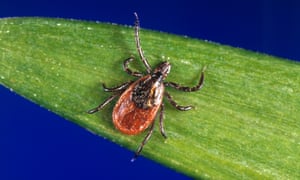 Since the beginning of our species we have been at war. It's a continuous, neverending fight against the smallest of adversaries: armies of pathogens and parasites. As we have developed new ways to survive and stop them, they have evolved ever more complex and ingenious methods to thwart our efforts.
Other cities ignore Paris floods at their peril
(CNN)
P
aris is
 flooding
, and it should give us reason to pause and reflect on whether our cities are prepared for the impact of climate change.
This month marks the anniversary of the 
worst natural disaster
 in the modern history of Paris. On January 28, 1910, the Seine 
reached a height
 of nearly 28 feet, pushing up into the city's streets.
Qantas uses mustard seeds in first ever biofuel flight between Australia and US
Blended fuel powers 15-hour Boeing Dreamliner 787-9 flight between LA and Melbourne, reducing carbon emissions by 7%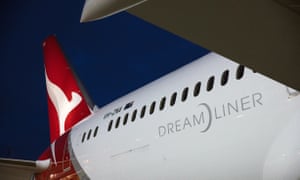 A Qantas plane powered partly by mustard seeds has become the world's first biofuel flight between Australia and the United States, after landing in Melbourne on Tuesday.
The 15-hour flight used a blended fuel that was 10% derived from the brassica carinata, an industrial type of mustard seed that functions as a fallow crop – meaning it can be grown by farmers in between regular crop cycles.
Read more