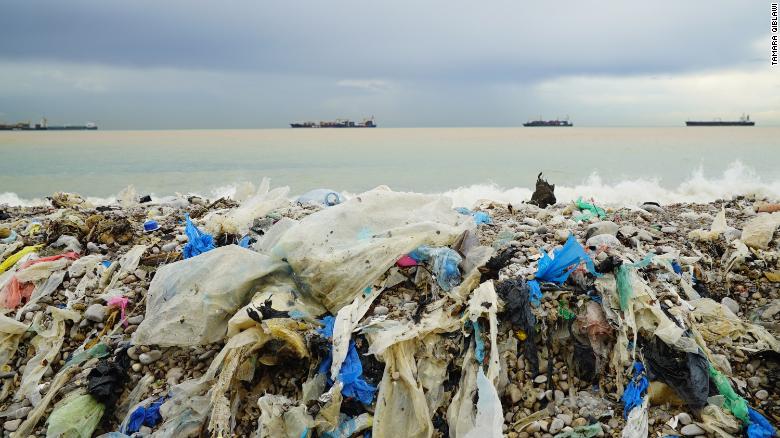 Beirut, Lebanon (CNN)
With long rakes, men in black raincoats scrape up scraps of plastic bags, water bottles and pieces of wood from the stony beach. Mostly Syrians, they work for a contractor hastily hired by Lebanese authorities to remove a carpet of rubbish that covers the coastline of Lebanon.
"This is the seventeenth time this beach has been cleaned," says environmental engineer Ziad Abi Chaker. "This time by the municipality, the other 16 times by volunteers."
This beach, by the banks of the River Kalb north of Beirut, is just one of many full of garbage that has washed up in the aftermath of a string of winter storms. For a country that once prided itself on its beauty, the pictures of filthy beaches that have multiplied on social media are an embarrassment. It's a reminder of what Lebanon once was, and the mess it has become.
Since 2015, Lebanon has been grappling with a nation-wide garbage crisis. Existing landfills are full to bursting, and few towns and cities want new ones built nearby. In 2015, when the tiny country's main landfill passed its expiration date, the trash crisis came to a head. A movement called "You Stink" (in Arabic Til'it Ree'hitkom) put 
pressure on the government to clean up the mess. 
Tens of thousands of Lebanese responding to You Stink's calls to protest took to the streets; some of the loudest chants called for the overthrow of the government, and after riots broke out, Lebanon's military was deployed to the streets.