US House Speaker Paul Ryan deletes $1.50 tax cut gain tweet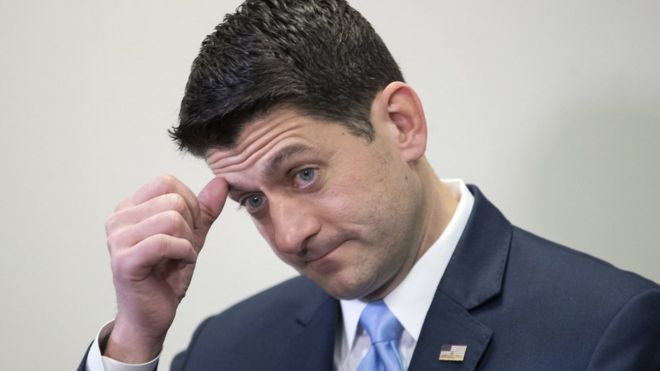 US House speaker Paul Ryan has come under fire after citing a school worker who was $1.50 (£1) a week better off because of recent tax cuts.
Mr Ryan deleted a tweet about a school secretary who, he said, was "pleasantly surprised" by the increase.
The post was widely derided with many social media users saying $1.50 was not a significant pay hike.
Read more