Capacity is growing fast and turbines getting bigger – some almost as large as the Shard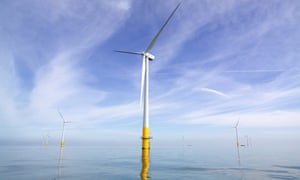 Britain accounted for more than half of the new offshore wind power capacity built in Europe last year, as the sector broke installation records across the continent.
The windfarms out in the North Sea and other shallow European waters are getting bigger in every sense. Soon turbines will almost be as large as the Shard, Europe's tallest building
The average capacity of the 500-plus turbines connected to the grid was up by more than a fifth on the year before, with 17 windfarms on average a third more powerful.
Read more