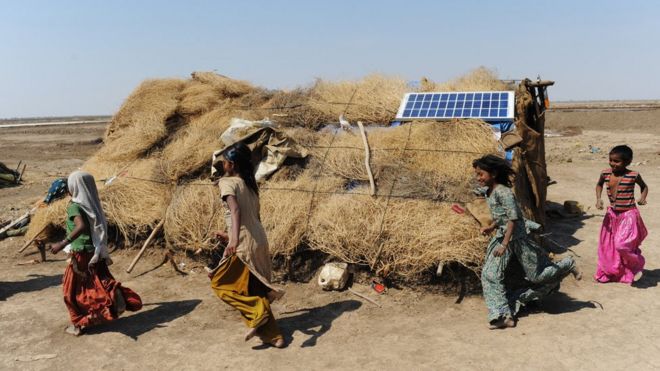 The Indian government has committed 980bn rupees ($14.5bn; £10.9bn) to a flagship smart cities' programme, but the social entrepreneur behind the country's first smart village thinks they've missed some low-hanging fruit.
City-dwellers tend to take electricity for granted, says Ashok Das, but for the roughly 200 million Indians living off-grid, access to power is a privilege, not a right.
Mr Das says that makes them a fertile ground for experimenting with smarter ways of using energy that could help the rural poor leapfrog traditional power networks to a greener, community-led approach.
"Changing consumer behaviour in a big city is a major problem," he says. "It will take decades to build smart cities, but I can get thousands of smart villages done in that time."
After a decade in the US semiconductor industry, Mr Das returned to India in 2005 where he transitioned into a green tech consultant.
But despite the huge sums directed into renewables, he saw very little focus on energy access for rural communities who could benefit most.
Read more
***
India's challenge to boost wind power / पवन ऊर्जा को बढ़ावा देने के लिए भारत की चुनौती
With India being the world's third largest emitter of greenhouse gases, Delhi has promised to generate 40% of its electricity from renewables within 15 years.

Much of that will come from wind power, and although India is already the world's fifth largest wind producer, increasing output to meet the new targets will not be easy.