A report by Oliver Tickell: reminding the world's governments of their legal obligations and solemn commitments to prevent waste plastic from entering our oceans; and empowering civil society to insist on states' rapid compliance with international law
Ocean plastic tide 'violates the law'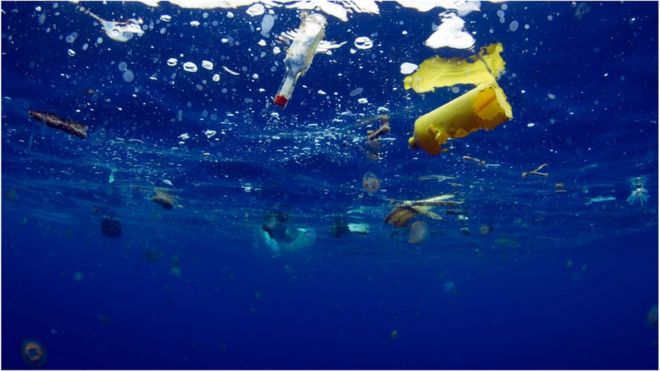 The global tide of ocean plastic pollution is a clear violation of international law, campaigners say.
They have been urging for a new global treaty to tackle the problem.
But a new report – to be presented to a Royal Geographical Society conference on Tuesday – says littering the sea with plastics is already prohibited under existing agreements.
The report urges those governments that are trying to tackle the issue to put legal pressure on those that are not.
The paper has been written by the veteran environment journalist Oliver Tickell.
His principal conclusion is backed by ClientEarth, the legal group that successfully sued the UK over failures to meet air pollution laws.
Read more