Clear skies above Beijing again – but some fear the problem is just being pushed elsewhere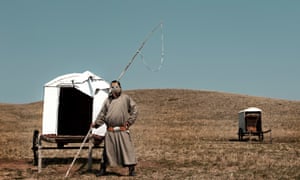 The photographs on display at Wu Di's Beijing studio imagine China and Beijing at their dystopian worst.
Naked, expectant mothers stare out from the walls, their bellies exposed but their faces hidden behind green gas masks.
Worshippers prostrate themselves around the Ming dynasty Temple of Heaven, desperately petitioning the smog-choked skies for a breath of fresh air.
But while the interior of Wu's atelier offers a desolate panorama of China's pollution crisis, outside, a different, brighter side to the country is, for once, on show.
Beijing's skies, so often noxious and smoggy, are a perfect and perplexing cerulean blue.
Read more