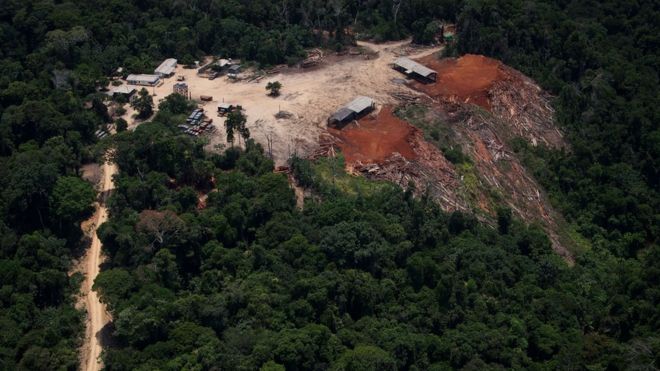 Brazil's supreme court has upheld major changes to laws protecting the Amazon rainforest, delivering a blow to environmentalists.
The revision of the 2012 law includes an amnesty programme that scraps penalties for landowners who have cut trees down illegally in the past.
Environmentalists say it will make illegal deforestation of the world's largest rainforest acceptable.
Farmers say the changes give producers confidence to grow the economy.
The Amazon rainforest is the largest tropical rainforest in the world and home to plant and animal species that are still being discovered by scientists.
Most of its millions of square kilometres are inside Brazil, where under laws dating back to 1965, landowners must keep a percentage of their terrain forested.
That percentage ranges from 20% in some parts of the country to 80% in the Amazon.
Read more