The Guardian – The long read – March 1, 2018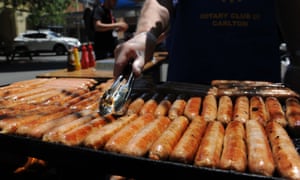 There was a little cafe I used to go to that did the best bacon sandwiches. They came in a soft and pillowy white bap. The bacon, thick-cut from a local butcher, was midway between crispy and chewy. Ketchup and HP sauce were served in miniature jars with the sandwich, so you could dab on the exact amount you liked. That was all there was to it: just bread and bacon and sauce. Eating one of these sandwiches, as I did every few weeks, with a cup of strong coffee, felt like an uncomplicated pleasure.
And then, all of a sudden, the bacon sandwich stopped being quite so comforting. For a few weeks in October 2015, half the people I knew were talking about the news that eating bacon was now a proven cause of cancer. You couldn't miss the story: it was splashed large in every newspaper and all over the web. As one journalist wrote in Wired, "Perhaps no two words together are more likely to set the internet aflame than BACON and CANCER." The BBC website announced, matter-of-factly, that "Processed meats do cause cancer", while the Sun went with "Banger out of Order" and "Killer in the Kitchen".
Read more