As the backlash against plastic waste grows, industry is replacing and redesigning single-use products, from recyclable bottles to biodegradable film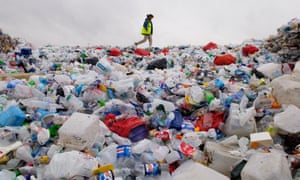 Barely a day goes by without a new anti-plastic initiative: the Dutch supermarket with a plastic-free aisle; the Bali inhabitants sweeping the island for jetsam, the moves to get plastic out of teabags – and even out of Lego. And that was all just this week.
But can we – or should we – aim to move beyond plastics altogether? What are the alternatives to a material that has dominated packaging for 70 years? Promising new technologies are vying for attention, but plastic is so ubiquitous – and so useful – that it will not simply disappear.
Rob Opsomer, systemic initiatives lead at the Ellen MacArthur Foundation believes that 50% of plastic packagings could be recycled if they, or after-use systems, were better designed, and 20% could be tackled by reuse schemes. However about 30% of plastics need a fundamental rethink to prevent them ending up in landfill.
Read more