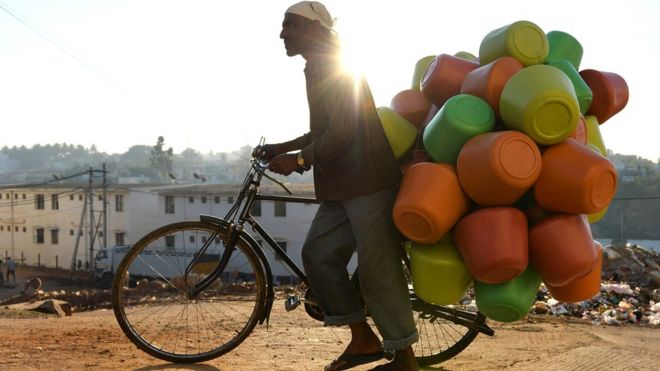 A recent report has said the south Indian city of Bangalore could be doomed, like Cape Town in South Africa, to face the threat of running out of drinking water. But is this really the case? The BBC's Imran Qureshi investigates.
The fact that Bangalore is under "water stress" cannot be denied. The term is used to refer to pressure on water resources which causes problems like shortages.
Officials and experts admit the growth of the city has put pressure on its water resources, particularly because in the last few years alone more than 100 villages have been absorbed into this rapidly expanding metropolis, known as India's Silicon Valley.
In 2012, nine million people lived in Bangalore. Now, there are 11 million.
Government officials say shortage of water is a very real problem, particularly in the peripheral areas of the city which are already dependant on tankers for drinking water supply.
Read more