Next weekend, Russia goes to the polls. We may wish to think that its people will recoil from casting their votes for a president who must have authorised the repulsive attacks in Salisbury. Instead, they will almost certainly confirm Vladimir Putin in office until 2024.
This is not merely because their democracy is a sham, though of course it is. Rather, it is because many — probably most — Russians believe that former double agent Sergei Skripal and his daughter Yulia got exactly what traitors deserve when they were poisoned . . . and what a Moscow TV presenter had warned them to expect.
Soon after the 9/11 attacks on the Twin Towers, I was researching a book in Russia. My interpreter told me that most of her own friends, never mind those lower down the cultural chain, 'think the Americans had it coming to them'.
 Many of Putin's people agree that what they call 'firm measures' are justified when it comes to enemies of the state
But then, at the root of all modern Russian behaviour, not excluding this week's Wiltshire outrage, lie pride, resentment, envy. And cruelty.
Read more: http://www.dailymail.co.uk/news/article-5484385/MAX-HASTINGS-Putin-gangster-time-on.html#ixzz59KgjAfQd
***
Russia's Lab X: poison factory that helped silence Soviets' critics / Лаборатория России X: ядовитая фабрика, помогавшая замолчать критиков Советов
Details of the lab's operations leaked out after the USSR broke up. Experts think its function remains largely similar today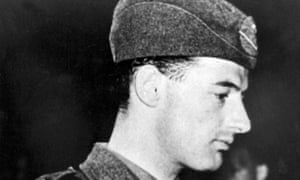 The laboratory, in a squat, beige building on the outskirts of Moscow, has an unremarkable name: Scientific Research Institute No 2, or NII-2 for short. Most evenings, a few lights are visible through the windows, framed by a couple of scrawny trees.
The lab's precise function is a state secret. But numerous former Russian intelligence officers – some retired and some defectors – have confirmed that the building is home to the Kremlin's infamous poisons factory, established in 1921 on the orders of Vladimir Lenin.
Western intelligence experts believe its efforts were originally directed at using poisons en masse on the battlefield. The KGB concluded that the substances worked better on individuals.
Read more
***
'I couldn't care less!': Putin tells Megyn Kelly he is unbothered when she asks what he would think if its proven that 13 indicted Russians did meddle in the US election
NBC's Kelly says Putin directly contradicted Trump on something president has repeatedly said 
Putin brushed off the indictments of 13 Russians, floating the idea that they were working for Americans, or even for one of the presidential hopefuls 
Putin let out a laugh before the question was even fully asked and then added: 'I don't care, I couldn't care less' 
In a previously aired snippet, Putin claimed there was no hard evidence that Russian nationals interfered in the 2016 American presidential election  
Read more: http://www.dailymail.co.uk/news/article-5484633/Putin-care-possible-Russian-meddling.html#ixzz59KjAx4KG