Caroline Beresford says 'please get your shit together', referring to a potential Sanders/Warren presidential ticket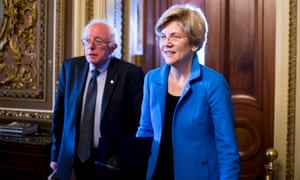 A senior New Zealand diplomat based in Washington is in hot water over a series of tweets directed at the US Democratic party saying "please get your shit together or we will all die".
Caroline Beresford, New Zealand's deputy head of mission to the US and ambassador to Haiti, sent the tweet in response to a post by US politics website the Hill detailing the Democratic party's plans for the 2020 election and the possible pairing of Bernie Sanders and Elizabeth Warren as running mates. "A Sanders-Warren ticket could win big in 2020" declared the headline.
In another tweet on the same article, Beresford added "They've learned nothing."
A spokesperson for the New Zealand ministry of foreign affairs and trade said they were aware of Beresford's tweets and were taking "appropriate action".
Read more