Beyond the lacklustre battle for votes, there is a fiercer one over the electoral monitors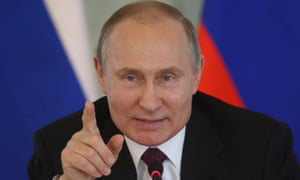 Days before Russia's presidential elections, police are trying to seize documents that give activist observers access to polling stations and a leading elections watchdog has unexpectedly seen its office lease revoked.
"You shouldn't hold this event here or you'll have trouble," Roman Udot, a representative for the independent Golos Association elections watchdog, said his landlord was told by police before they ripped up the contract. The "event" was a call centre to field reports of election violations. The government denies interfering.
Russia's short, frustrating and listless presidential campaign is grinding to its inevitable conclusion. Even Vladimir Putin hardly seems enthused, devoting less than two minutes to a final campaign speech in Crimea, the peninsula he annexed from Ukraine in 2014 to domestic acclaim and international condemnation.
Read more