Fifty years after the publication of his controversial book The Population Bomb, biologist Paul Ehrlich warns overpopulation and overconsumption are driving us over the edge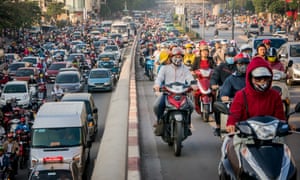 Ashattering collapse of civilisation is a "near certainty" in the next few decades due to humanity's continuing destruction of the natural world that sustains all life on Earth, according to biologist Prof Paul Ehrlich.
In May, it will be 50 years since the eminent biologist published his most famous and controversial book, The Population Bomb. But Ehrlich remains as outspoken as ever.
Read more