The situation surrounding Lake Chad is a disaster in the making. If a similar situation had occurred in Europe, the involved countries would have examined the problem and then resolved it in a timeframe that would not have allowed such a dire situation to come about. However, given that this is the African continent the parties have failed to employ a united response and, as such, this lake has shrunk to 90% of its size, causing unemployment and distress to the 20 – 30 million people who depend on it. Only now are these countries – Nigeria, Niger, Chad and Cameroon – thinking about sorting out the problem, but it is probably already too late and the solution – a huge infrastructure project – too expensive and impractical to implement.
Lake Chad: Can the vanishing lake be saved?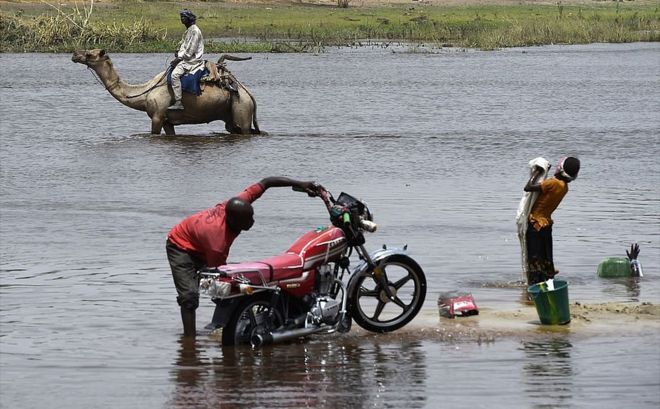 Lake Chad – a source of water to millions of people in West Africa – has shrunk by nine-tenths due to climate change, population growth and irrigation. But can a scheme dating back to the 1980s save it?
http://www.bbc.com/news/world-africa-43500314
***
China 'environment census' reveals 50% rise in pollution sources
https://www.theguardian.com/world/2018/mar/31/china-environment-census-reveals-50-rise-in-pollution-sources?CMP=share_btn_link