'Day zero' water crises: Spain, Morocco, India and Iraq at risk as reservoirs shrink
Shrinking reservoirs in 
Morocco
, India, Iraq and Spain could spark the next "day zero" water crisis, according to the developers of a satellite early warning system for the world's 500,000 dams.
Cape Town recently grabbed global headlines by launching a countdown to the day when taps would be cut off to millions of residents as a result of a three-year drought. Drastic conservation measures have forestalled that moment in South Africa, but dozens of other countries face similar risks from rising demand, mismanagement and climate change, say the World Resources Institute (WRI).Read more***
Decade of drought: a global tour of seven recent water crises
With a chronic overuse of resources, it only takes a few bad rainfalls or poor management decisions to plunge a region into crisis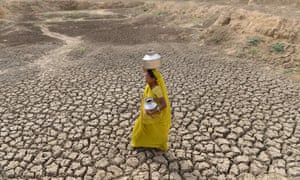 Every inhabited continent, to varying degrees, has areas where there is extremely high water stress. These are areas where more than 80% of the local water supply is withdrawn by businesses, farmers, residents and other consumers every year.
These so-called stressed areas are also the ones most vulnerable to episodic droughts. With chronic overuse of water resources, it only takes a string of years with bad rainfall or poor management decisions to plunge a region into crisis and chaos. Here's a look at seven extreme droughts that have occurred in the past decade.
Read more
***
Brazil drought: water rationing alone won't save Sao Paulo
The solutions to the severe drought in Brazil must go deeper than water rationing and pressure changes, says the Alliance for Water network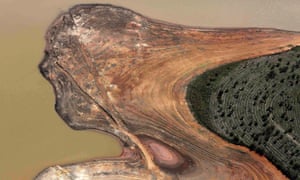 It should be the rainy season. Instead Sao Paulo state is experiencing a third consecutive year with soaring temperatures and rainfall patterns well below historic records.
The main water reservoirs are operating at their lowest capacity. The 
Cantareira reservoir system
, which serves more than nine million people in the state, is only 5% full.
At the 
Alto Tietê reservoir network
, which supplies three million people in greater Sao Paulo, water levels are below 15%.